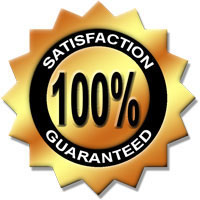 Note:The pictures and system files which i created in Royal® Business™ Edition does not belong to any other persons.
No Viruses, Malwares and Backdoors. Tested with Kaspersky, NOD32.
* New Windows Sounds
* New Codings and scripts for high performance (This option is available only in Rockers Team windows and not available in any other Vista
customized OS)
* New ORB image
* UAC Disabled
* Enabled AntiSpyware Realtime Protection
* Show extensions for known file types
* Enabled IE Phishing Filter
* New Default Theme
* It supports more than 4 GB RAM
* Extra 3'rd Party themes
* Enabled Glass Effect without a supported card
* Windows will tell you exactly what it is doing when it is shutting down or is booting
* Added command prompt to right click context menu
* Enabled addition Avalon effects
* Added "Explore from here" context menu while right clicking on folders
* Disabled Tool Tips
* Enabled ClearType Tuning
* Added 'Copy to Folder' , 'Move to Folder' , 'Open with Notepad' to right click context
* Disabled Windows Media Player AutoUpdates
* Menu bars and window frames opaque
* Enabled slow-motion window effects
* Added "Advanced System Properties" in my Computer
* Added Control Panel to my Computer
* Faster browsing with IE
* Guy's Search
* Take Ownership, Device manager, Group policy, Registry Editor in the right click
* Change Display Settings, Wallpaper, Screensaver, Sidebar Gadgets, Appearance, Themes, Desktop Icons Settings, DPI Scaling, Window
Colorization in a single click on the right click of desktop.
* Hibernation is Disabled.
* It will give full supportive for the High Definition Games.
* 360 Sidebar Gadgets
* Latest Dreamescene Packs (Exclusive and Premium Packs)
* New look for Logon Screensaver
* New Look for the Login Screen
* New Icons
* Get rid of the Windows Mail splash screen
* Maximum parallel downloads for IE to 20 (Default is 2)
* New Explorer View
* Patched Uxtheme files so u can use any 3rd party themes
* Classic Control Panel
* DirectX Updated
* Open with Notepad 2008 in right Click
* Advanced Scientific Calculator for Business People and other Pro-Users
* System Files are boosted upto maximum Performance
* All Printers Drivers (Updated)
* All SCSI-RAID Drivers (Updated)
* All Scanners Drivers
* Windows Searcher 4
* Wireless Pack
* Resolved some reliability issues in the USB core components
* Added hotfix for resolving some performance and reliability issues
* Improved the reliability of Windows Media Player
* Resolved an issue where messages become stuck in the Outbox and cannot
be deleted when usingWindows Mail
* Resolved a set of known application compatibility issues
* Resolved the issue in which Microsoft Windows Search Indexer stops
working and closes.
* Resolved Problems of Video and Audio Rendering.
http://www.filefactory.com/file/9f1077/n/RB_32_www_rockersteam_com_part01_rar
http://www.filefactory.com/file/ae292d/n/RB_32_www_rockersteam_com_part02_rar
http://www.filefactory.com/file/3fd166/n/RB_32_www_rockersteam_com_part03_rar
http://www.filefactory.com/file/18159a/n/RB_32_www_rockersteam_com_part04_rar
http://www.filefactory.com/file/6c170f/n/RB_32_www_rockersteam_com_part05_rar
http://www.filefactory.com/file/130024/n/RB_32_www_rockersteam_com_part06_rar
http://www.filefactory.com/file/919453/n/RB_32_www_rockersteam_com_part07_rar
http://www.filefactory.com/file/1ddfa7/n/RB_32_www_rockersteam_com_part08_rar
http://www.filefactory.com/file/aeb1f1/n/RB_32_www_rockersteam_com_part09_rar
http://www.filefactory.com/file/0bba0f/n/RB_32_www_rockersteam_com_part10_rar
http://www.filefactory.com/file/d20a1f/n/RB_32_www_rockersteam_com_part11_rar
http://www.filefactory.com/file/885a81/n/RB_32_www_rockersteam_com_part12_rar
http://www.filefactory.com/file/af32e1/n/RB_32_www_rockersteam_com_part13_rar
http://www.filefactory.com/file/b2cb66/n/RB_32_www_rockersteam_com_part14_rar
http://www.filefactory.com/file/d0d448/n/RB_32_www_rockersteam_com_part15_rar
http://www.filefactory.com/file/35ebd4/n/RB_32_www_rockersteam_com_part16_rar
http://www.filefactory.com/file/eeda3d/n/RB_32_www_rockersteam_com_part17_rar
http://www.filefactory.com/file/c10d17/n/RB_32_www_rockersteam_com_part18_rar
http://www.filefactory.com/file/40a710/n/RB_32_www_rockersteam_com_part19_rar
http://www.filefactory.com/file/286607/n/RB_32_www_rockersteam_com_part20_rar
http://www.filefactory.com/file/7e7327/n/RB_32_www_rockersteam_com_part21_rar
http://www.filefactory.com/file/41fb4d/n/RB_32_www_rockersteam_com_part22_rar